My 2022 exhibition is carded for the 20th of September to the 1st of October, 2022! Watch this space for more info abut how you can attend virtually and in person, and when my latest art NFTs will drop!
---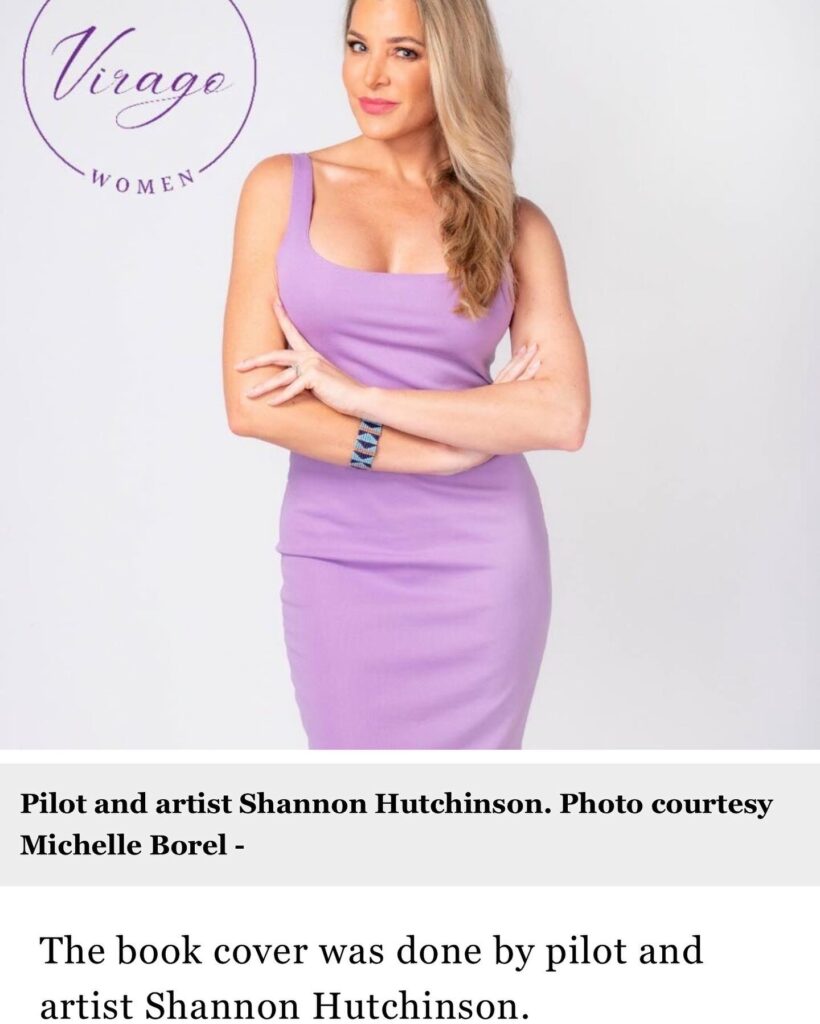 We wrote a book and I'm officially an author!
Virago, The Butterfly Edition is a book written by 15 influential and inspiring women sharing their life stories. I can't tell you how honored I am to be a part of this collective. I also created the cover art for the book!
Virago, The Butterfly Edition is now available on Amazon!
---
My long anticipated 2021 exhibition "Dreamscapes" is on Now at Horizons Art Gallery!
The show runs from the 17th – 28th of August, 2021. Visit the gallery in person or check out the show online by visiting their website.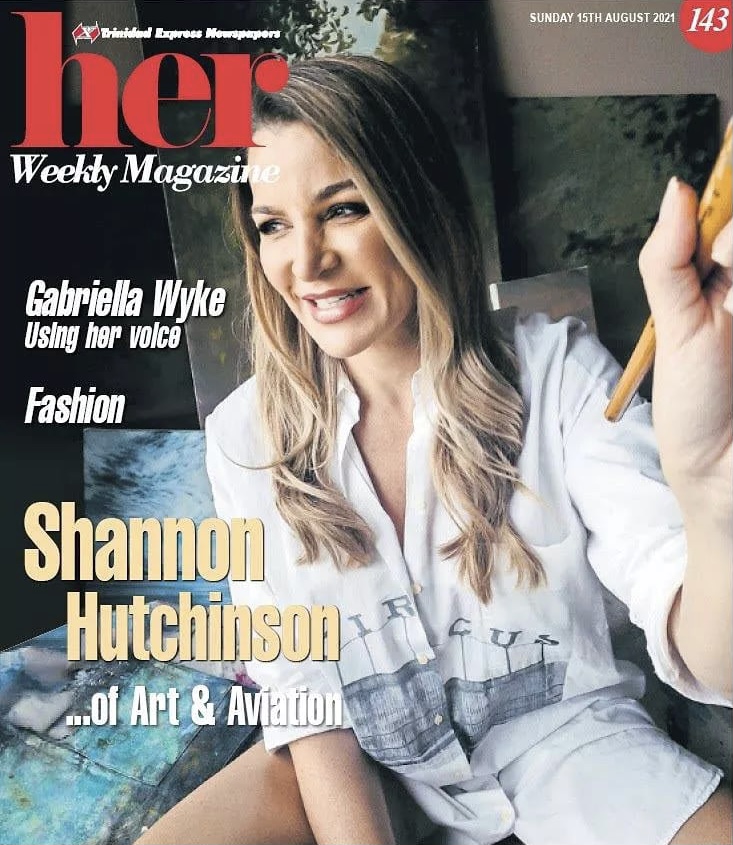 PRESS
2021 #MyTrinidad: Shannon Hutchinson's Top Things To Do In Trinidad, VisitTrinidad.tt
2021 Shannon Hutchinson: Of Art & Aviation: HER Magazine cover feature, Express Newspaper, Essiba Small, 15th Aug.
2021 Shannon: Aligning Aviation and Artistry, Sefan Bowes, 12th Jan.
2020 Weathering The Storm: Trinidadian Artist Paints Hope During A Pandemic, No More Fashion Victims, Stephanie Ramlogan, 14th Sept
2020 Pilot Shannon "Weathering The Storm" With Her Art, 8th Sept.
2018 "Dusk" On Display At Horizon's Art Gallery, Loop News, 3rd Oct
2017 Views From Above: The Art of Shannon Hutchinson, Estevan Dubrinsingh, 15th May
2010 Introduction To The Art of Trinidad and Tobago, Geoffrey MacLean, Apr.
2010 The Art of 5, Anne Hilton, The Newsday, Mon 22nd Mar.
2010 Shannon Hutchinson, Artist and Aviator, The Newsday: Good Living, Sun 31st Jan.
2009 Ethereal and Innovative Paintings, Anne Hilton, The Newsday, Mon 28th Sept.
2009 Female Artists at Horizon's, The Newsday, Tues 15th Sept.
2007 The Young Navigator- Shannon Hutchinson, Richard Bolai, Fri 8th Jun
2007 Cricket Art at the National Gallery, The Guardian Newspaper, Tues 20th Mar.
2007 Painting The Silver Lining, Sonja Sinaswee, The Guardian Newspaper, Sun 1st Jul.
2007 Horizon's Hosts All Women Exhibition, The Guardian Newspaper, Fri 27th Jun.
2000 The Art of Shannon, The Guardian Newspaper, 23, Jun.
2000 Shannon, Inspired by Baroque, Donna Pierre, The Guardian Newspaper, Thurs 22nd Jun.